Fair Rates – Quality Work – Outstanding Service.
EV CHARGING INSTALLATIONS
POWERING THE FUTURE OF TRANSPORTATION
At Motion Electrical, we are committed to driving a sustainable future by offering cutting-edge electric vehicle (EV) charger installations. As the world shifts towards cleaner and greener transportation, we are here to support this transition with our expertise in electrical solutions. Schedule a virtual consultation for an EV installation with our team today.
BENEFITS OF INSTALLING EV CHARGERS
Convenience and Savings: Charge your electric vehicle at home or work, eliminating the need for frequent trips to public charging stations. Enjoy cost savings on fuel while experiencing the convenience of charging on your schedule.
Increasing Property Value: For residential and commercial property owners, EV charger installations can enhance property value and attract eco-conscious tenants or buyers.
Contribution to Sustainability: By installing an EV charger, you are actively participating in reducing carbon emissions and promoting a cleaner environment. Join the movement towards a greener planet.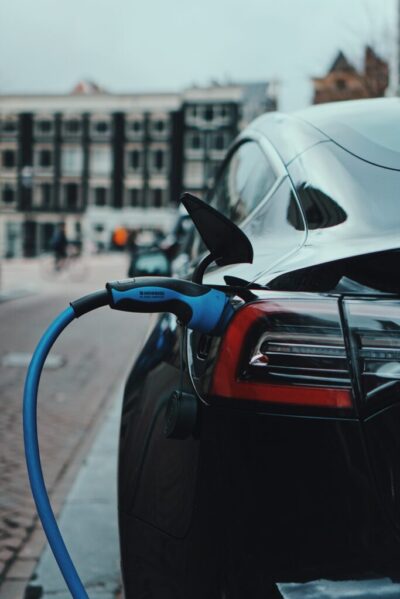 Enhance your EV Charging Experience with Cutting-Edge Solutions
Discover the pinnacle of convenience with our premium EV charger installations. Our advanced units seamlessly integrate with a user-friendly app, enabling effortless adjustments and programming through seamless Wi-Fi or Bluetooth connectivity.
At Motion Electrical, we specialize in the installation of Level 1, Level 2, and Level 3 chargers from various top-tier brands:
Level 1 Charging: Providing a gentle 120V 15A slow charge, perfect for residential use. A dedicated receptacle is required to ensure optimal performance.
Level 2 Charging: Unleash the power of fast charging with 208V-240V voltage range and 32-80A capacity, suitable for both residential and commercial applications.
Level 3 Charging: Experience unparalleled rapid charging at 400-600VDC, primarily designed for commercial settings and charge stations. While less common, it's the ultimate solution for swift energy replenishment.
Are you considering multiple charging units? Elevate your efficiency and cost-effectiveness with our load-sharing feature. Connect multiple chargers to a single 230V circuit and distribute the power load seamlessly across units. This not only minimizes installation expenses but also optimizes power usage on your service grid.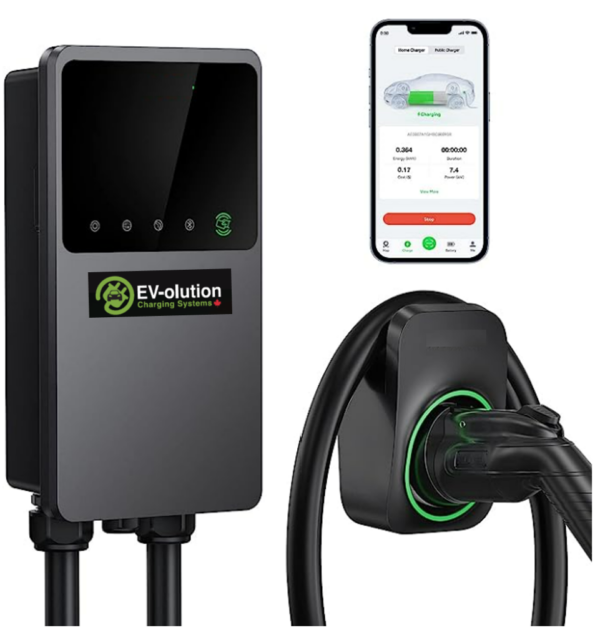 Charger Selection and Consulation 
Choosing the right EV charger for your needs is crucial. Our experienced team will provide personalized consultations to help you select the perfect charging solution, whether it's for residential, commercial, or public use.
Professional Installation 
Our certified electricians will ensure a seamless installation process, considering your property's electrical capacity and layout. Safety and efficiency are our top priorities.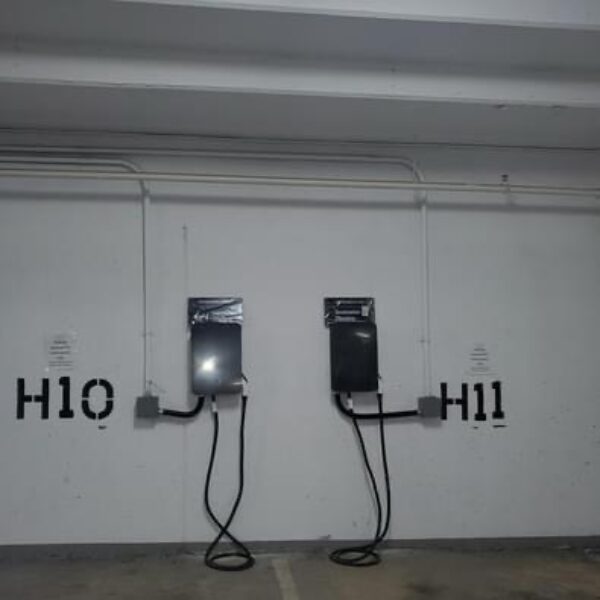 Pro Tip! As an integral part of the EV charging installation process, selecting the optimal location for your charger demands careful consideration. This decision is pivotal in ensuring your utmost comfort and ease when it comes to affixing the charging unit to your vehicle. 
FAQs
Here are some of our frequently asked questions.
What size electrical panel do I need?
You can choose between a 100Amp or 200Amp electrical panel based on your specific charging requirements and overall electrical load.
What vehicles do your chargers support?
Our chargers are largely universal and compatible with a wide range of electric vehicles. Additionally, some of our chargers are bundled with vehicles from dealerships. In cases where we're responsible for the electrical installation only, we seamlessly integrate the charging solution for you.
What is the warranty information?
Our chargers come with a limited warranty of 2 years, providing you with added peace of mind regarding the performance and reliability of your charging solution.
Can the charger be installed outside?
Yes, our EV chargers are designed for outdoor use. Chargers with NEMA3R or NEMA4 ratings are suitable for installation in various weather conditions, allowing you to conveniently charge your vehicle outdoors.
How fast will my vehicle charge?
The charging speed is contingent on the charger's level. Level 3 chargers, available from certain brands, can provide a significant charge in as little as 30 minutes to an hour. For most Level 2 units, a full charge from empty takes around 6 to 11 hours.
PRICING INFORMATION
Discover an affordable and efficient way to power up your electric vehicle with our competitive pricing options: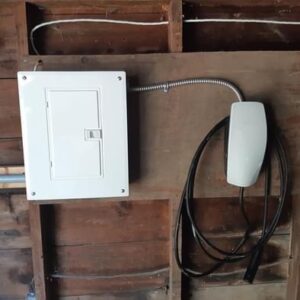 Charger Cost: Most Level 2 car chargers are priced between $800 and $1200, which includes the basic unit. Our installation service covers a seamless setup of your chosen charger. We specialize in installing popular brands like TESLA, Leviton, ChargePoint, FLO, and EV-olation.
Installation Pricing: Depending on factors like distance and access to your main electrical power, our installation rates vary. Experience the ease of installation starting as low as $600. For more complex installations involving tasks like drywalling or trenching, the cost may extend to $1800.
At Motion Electrical, we're dedicated to providing you with a comprehensive EV charging solution that suits your needs and budget. Get started on your eco-friendly journey today! Contact us.
WHY CHOOSE MOTION ELECTRICAL TO POWER YOUR INSTALLATION
Here's what our clients have to say about us.
Professionalism, Punctuality, Quality, Value
Our company has been using MEC for a few years now. This year when they came to complete the annual inspection on our fire extinguishers and emergency lighting, they did a demonstration for our staff. Ryan and Sean explained to staff the importance of extinguishers, how to properly use them and when to use them. They set up a small fire and staff were able to use the extinguisher to put it out. Excellent training, Thanks again
Professionalism, Punctuality, Quality, Responsiveness, Value
Motion Electrical Contracting did all of the gas and electrical for our pool installation. They were highly professional from our first call to the office to the completion of the job. On site Sean and his co-workers were extremely efficient, courteous, personable and professional. Their communication was excellent answering any and all questions that we had. I felt their fees were very reasonable particularly given the very high quality of their work. We would, without hesitation, highly recommend this company.
Professionalism, Punctuality, Quality, Responsiveness, Value
Overall, excellent customer service. Having just arrived to Fergus, we were very fortunate to have come across MEC/MHC. They responded to our request to install our stovetop and wall oven in such short notice. Their administrative department was very transparent regarding their contracting process; the information needed from us to coordinate their services; and were able to provide a detailed quote that was very reasonable for the work completed. Their scheduling was flexible and the staff arrived on time without delay. 
GET STARTED TODAY
Ready to take the next step towards powering a more sustainable future? Contact us today to schedule a consultation and receive a customized quote for your EV charger installation project. Together, let's power a cleaner tomorrow. 

Orangeville
Fergus
Elora
Arthur
Guelph
Cambridge
Kitchener/ Waterloo
Monday – Friday: 8:00 AM – 4:00 PM